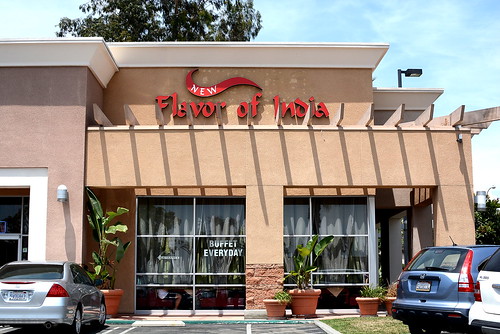 The Astronomer is not the jealous type, except when it comes to weekday lunches. While he and his colleagues dine at various sports bars across El Segundo, my co-workers and I are spoiled by the San Gabriel Valley's bounty. Lunchtime envy is real in our household.
In addition to fantastic Chinese and Vietnamese options in and around the office, there are solid Mexican restaurants and, as it turns out, Indian spots too.
Flavor of India, a relative newcomer to Rosemead, offers a $10 lunchtime buffet that my co-workers and I have been digging lately. Pro tip: Indian food comas can be seriously intense, so it's best not to schedule any post-lunch meetings when this spot's on the docket.