Not last weekend but the weekend before, I attended the most spectacular brunch hosted by Zoe Nathan, Josh Loeb, and Laurel Almerinda to celebrate the release of their brand-new cookbook, Huckleberry.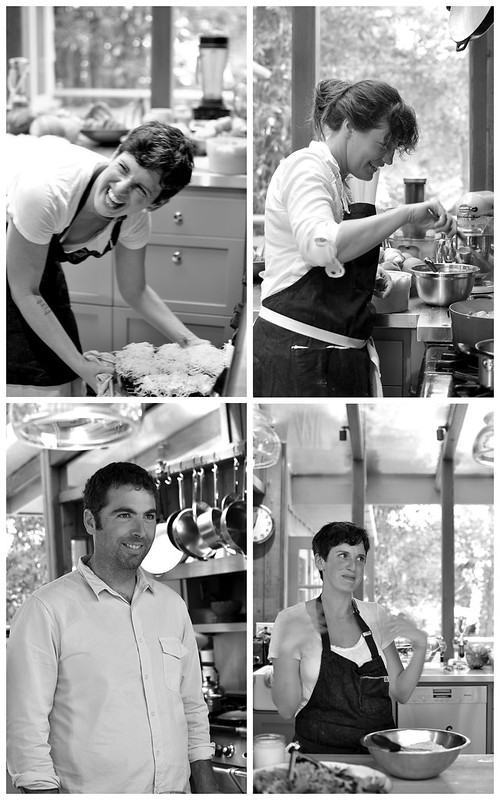 Inspired by their Santa Monica cafe and bakery, Huckleberry celebrates the bounty of breakfast. From pancakes to teacakes to muffins and egg-topped plates, this beautiful book has mornings covered (and then some).
Rather than host a traditional book talk and signing, Zoe, Josh, and Laurel dazzled a slew of Los Angeles' food writers with a seemingly endless parade of made-from-scratch delights from their cookbook. The spread was nothing short of brilliant, and I probably ate enough for triplets!
Continue reading 'Huckleberry's Cherry Tomato-Goat Cheese Cobbler'