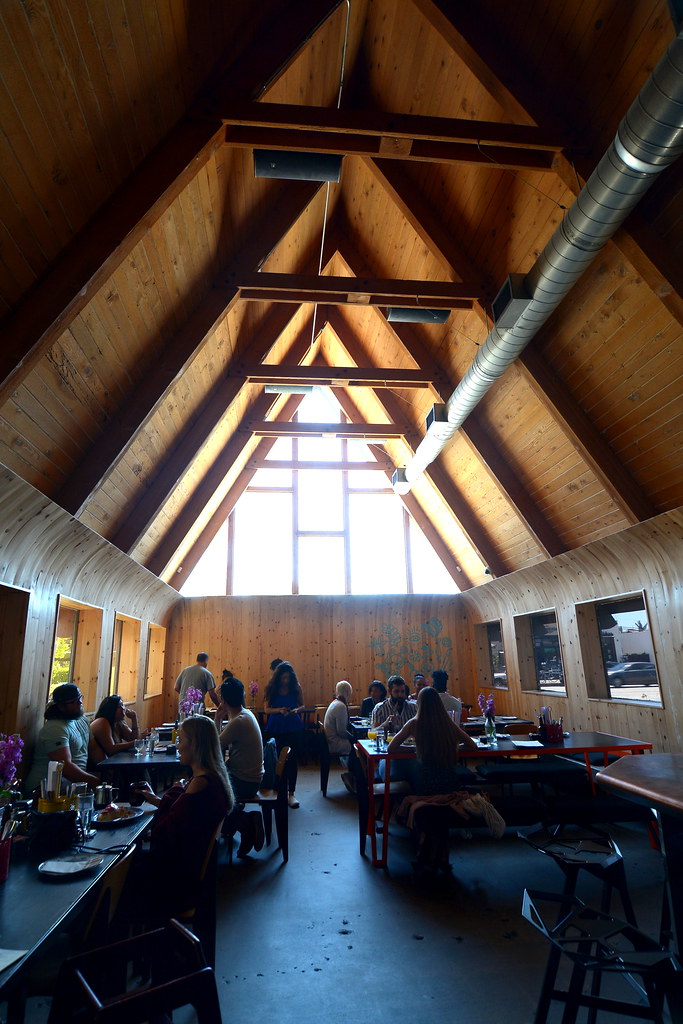 The Astronomer, June, and I are spending the week on Maui, so it feels like the perfect time to write about the weekend brunch at A-Frame, where Hawaiian grindz rein supreme.
After spending the morning on Venice beach building sand castles, burying feet in the sand, and splashing in the waves, we headed to A-Frame for brunch. I was initially concerned that the scene would be too boisterous for our gal, but I needn't have worried—June loved the music and vibe.
We placed our order soon after our behinds hit the seats, as parents of toddlers tend to do, and the food arrived quickly. An order of the Musubi Meal ($12) was a must. The protein changes from day to day; today's trio included Spam, Mochiko Fried Chicken, and Spicy Tuna.