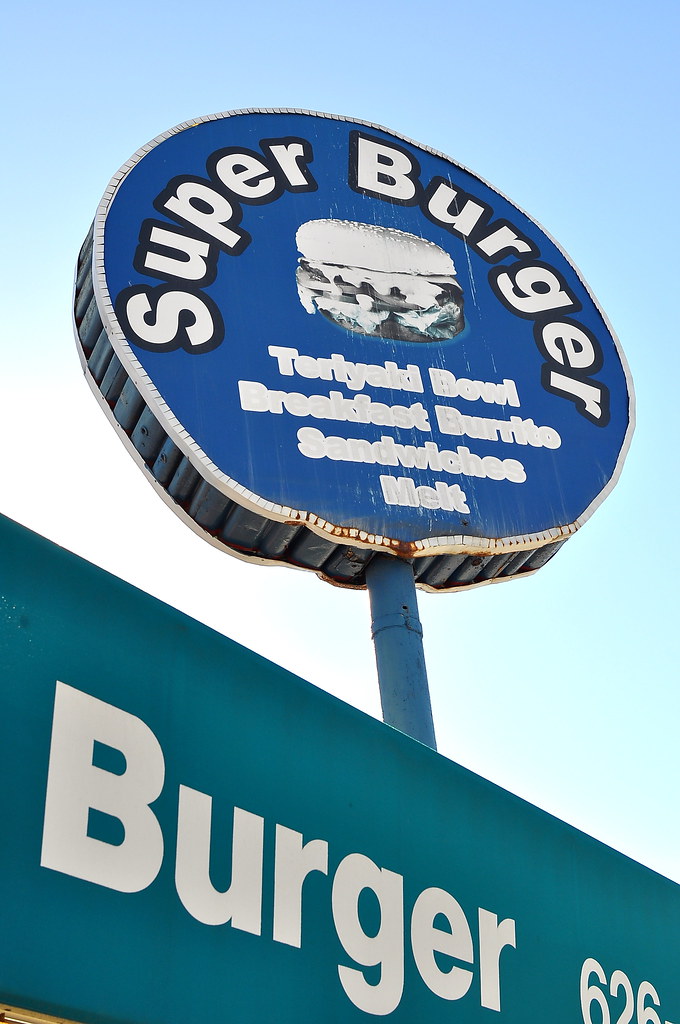 Everyone loves to hate Yelp, but I have a confession to make: it's the most used app on my phone. While individual restaurant reviews need to be taken with a grain of salt, I have found the "Hot & New" and "Nearby" functions surprisingly useful for discovering under-the-radar spots like Super Burger.
With 300 glowing reviews and a very respectable 4.5 star rating, Super Burger kept appearing whenever I searched for notable restaurants within a mile radius of my home. Once I perused the bevy of burger-licious images and skimmed through the write-ups, Super Burger's charms could not be denied—I needed to eat here immediately.
Super Burger, which is located on the corner of Altadena and Villa in Pasadena, has been around for years. However, it wasn't until Jean and Ben Khe took over the al fresco stand in 2009 that word began to spread about their incredible burgers.
Styled in classic California fashion, the cheeseburger ($4.25) was comprised of a sizable 6.5 ounce patty, two slices of American cheese, sautéed onions, tomato, lettuce, and Thousand Island dressing, smooshed between two toasted buns.
Spanning three inches from top to bottom, the burger required jaws to be stretched to maximum capacity to get a bite with errthang. The highlight was the well-seasoned and beautifully caramelized beef that Ben prepared on the grill. That, and the melted cheese that draped over the entire package just so. This burger was a messy delight, perfect in every way.
A small order of onion rings ($3.25) was a must to accompany the cheeseburger.  While they weren't the best frozen onion rings ever, they proved to be a fine vehicle for delivering ketchup. Sometimes, that's all you really need.
Consider me (and June) super fans of Super Burger!
—
Super Burger
458 North Altadena Drive
Pasadena, CA 91107
Phone: 626-449-8818
Pasadena—a delicious place to call home: